Your help is needed – become an advocate for financial and retirement security.
Policymakers must carefully consider the negative effect on families if changes to public policy make it harder or more expensive to plan for a secure financial future.
INDUSTRY FACTS
Contributions of the Life Insurance Industry to the U.S. Economy: Financial Protection of Families—February 2014

Ernst & Young LLP analysis of the U.S. life insurance industry's role in the financial protection of individuals and families. Key findings of the report determine that 75 million American households have life insurance or annuity coverage, and those families can better maintain their standard of living and protect themselves against the financial risks of major life events.
Life Insurance: Providing Financial Protection

This issue brief highlights the importance of life insurance in protecting the financial futures of American families and businesses. It includes a discussion of the strong public policy behind the current tax treatment of life insurance.
Annuities: Creating Guaranteed Income for Life

This issue brief highlights the important role of annuities in retirement and the strong public policy behind their tax treatment.
FOR ADVOCATES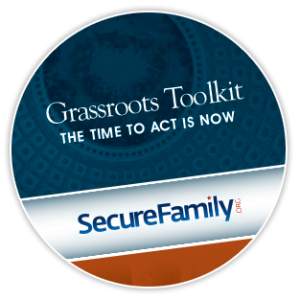 GRASSROOTS TOOLKIT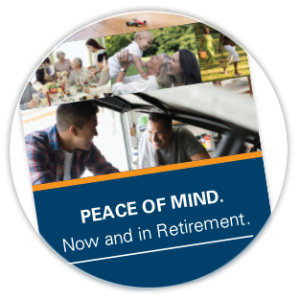 SECURE FAMILY BROCHURE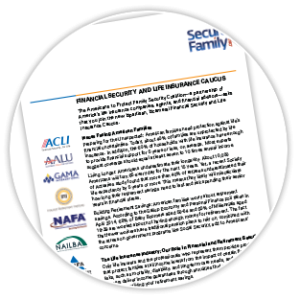 CAUCUS OVERVIEW